EPI – GPS TRACKING OPENMCU
Trong bài viết này, EPI mang đến cho độc giả một giải pháp mới cho thiết bị giám sát hành trình 2G/4G không sử dụng MCU bên ngoài mang tên "EPI – openTracker".
Ưu điểm
Cung cấp giải pháp mới nhất cho thiết bị theo dõi GPS 2G/4G
Sơ đồ cung cấp, danh sách BOM
Cung cấp tài liệu, hướng dẫn, demo và hỗ trợ nhiệt tình từ sales/FAE team
Đặc điểm
Chính: mô-đun SIMCom kết hợp CAT1 + GNSS, hỗ trợ RTOS nhúng, MCU bên ngoài là không cần thiết.
Cảm biến gia tốc công suất cực thấp với giao diện I2C.
Cung cấp cổng kết nối RS232, dễ dàng giao tiếp với các cảm biến bên ngoài.
64Mbit NOR Flash cho phép lưu trữ cài đặt chuyến đi và thiết bị.
Đầu đọc thẻ RFID ISO15693 13.56MHz
Bộ đổi nguồn 45V, 2.5A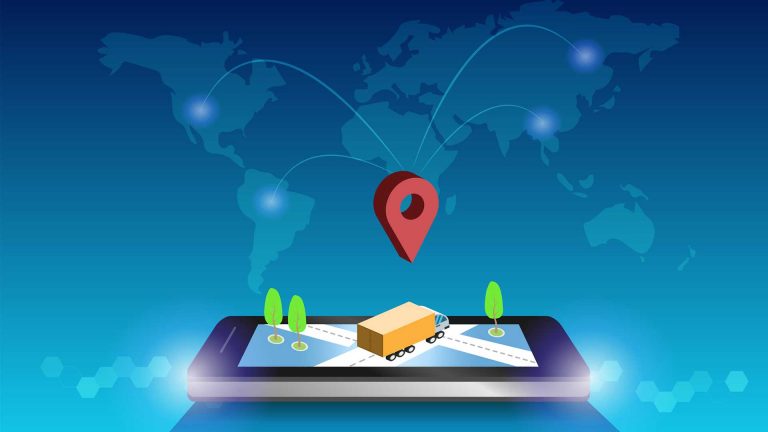 Block Diagram:
Detailed Features and Schematic:
Cellular + GNSS A7672S_FASE SIMCom
Single Processor ARM Cortex R5, CPU frequency 624MHz, embedded RTOS.
PSRAM: 1.6MByte – DRAM Core + SRAM interface
NOR FLASH: 16Mbyte
2 UART, 1 SPI, 1 I2C, 33 GPIO, 1 Analog audio, 1 channel 9bit ADC
Dual SIM Card, 1 IMEI, support hot switch
Category: CAT1 – 2G 900/1800MHz, 4G band 1, 3, 5, 8, 20
Support GNSS, Bluetooth 5.0
SPI camera interface 0.3MP pixel encoding
SPI LCD interface
Simcard Holder:
Người dùng có thể chọn Nano Simcard hoặc eSIM.
eSIM là SIM nhúng, chứa hồ sơ nhà điều hành mạng Di động.
LED indication
Bus Switch TC7MPB9307FK Toshiba
Shift level 8 channels
VCCA: 1.65-5V
VCCB: 2.3-5.5V
Small package: VSSOP20
RS232 Transceiver
UT3222 3.0-5.5V
Two channels of RS232
Accelerometer:
Ultra-low power accelerometer sensor, I2C interface
Pin-to-Pin Kionix
\
EXTERNAL NOR FLASH ESMT
EN25QH64A-104HIP 8SOP 200mil 3.3V
64Mbit NOR Flash allows to store trip and device settings.
SWITCHING REGULATOR IC
Maximum input voltage: 45V, output current: 2.5A
Switching frequency up to 2.4MHz, allows to reduce inductor size
LDO 3.3V Toshiba
Ultra-low quiescent current TCR3UF33A,LM
Output 3.3V, 300mA
RFID tag reader ISO15693 Holtek
BC45B4523 support tag ISO15693
Comparasion table between BC45B4523 and CR95HF:
BOM LIST
| | | | | | |
| --- | --- | --- | --- | --- | --- |
| Description | Comment | Footprint | Qty | Mfr | Mpn |
| LOW POWER MULTICHANNEL RS-232 LINE TRANSCEIVERS TSSOP20 | UT3222 | TSSOP20 | 1 | UTC | UT3222 |
| Ultra low quiescent current, Fast Load Transient 300 mA CMOS Low Dropout Regulator | TCR3UF33A | SOT-25-5 | 1 | Toshiba | TCR3UF33A,LM |
| IC BUS SWITCH 8 X 1:1 20VSSOP | TC7MPB9307FK | VSSOP20 | 1 | Toshiba | TC7MPB9307FK |
| Inductor SWPA6028S4R7MT 6x6x2.8mm | SWPA6028S4R7MT | IND-SWPA6028S | 1 | Sunlord | SWPA6028S4R7MT |
| E-SIM DFN8 5x6mm | eSIM | WDFN8 5×6 | 1 | Valid | S3FW9FJM |
| 2.4MHz, 2.5A MOSFET Switching Regulator IC for Buck Converter | NJW4171 | HSOP8 | 1 | NJR | NJW4171 |
| Nano Sim card Socket | SimSocket | MUP-C7801 | 1 | MUP | MUP-C7801-2 |
| Low power Accelerometer X, Y, Z Axis ±2g, 4g, 8g, 12g, 16g, 12-LGA (2×2) | MC3416 | 12-VFLGA | 1 | Memsic | MC3416 |
| FIXED IND 470NH 1.4A 87.5 MOHM | 470nH | INDC-1206 (3216) | 2 | Murata | LQM31PNR47M00L |
| NOR FLASH 64MBit | Flash | SOP8-200MIL | 1 | ESMT | EN25QH64A-104HIP |
| NFC Reader | BC45B4523 | QFN-24 | 1 | Holtek | BC45B4523 |
| LTE CAT 1 module, 2G/4G + GNSS | A7672_openMCU | A7672 | 1 | SIMCom | A7672S_FASE |
| Switch | SWITCH | SWITCH2_SMD | 2 | * | * |
| Capacitor 10uF 50V 1206 | 10uF/50V | CAPC-1206 (3216) | 1 | * | * |
| Capacitor 1nF 0603 | 1nF | CAPC-0603 (1608) | 1 | * | * |
| Capacitor 1uF 0603 | 1uF | CAPC-0603 (1608) | 5 | * | * |
| Capacitor Aluminum 100uF/10V 6534 | 100uF/10V | CAP_ALUM_6354 | 2 | * | * |
| Capacitor 9pF 0603 | 9pF | CAPC-0603 (1608) | 1 | * | * |
| Capacitor 0.1uF 0603 | 0.1uF | CAPC-0603 (1608) | 12 | * | * |
| Option, Capacitor | (NC) | CAPC-0603 (1608) | 5 | * | * |
| Capacitor 22pF 0603 | 22pF | CAPC-0603 (1608) | 3 | * | * |
| Capacitor 18pF | 18pF | CAPC-0603 (1608) | 2 | * | * |
| Tune Capacitor | Cap | CAPC-0603 (1608) | 9 | * | * |
| Micro usb type B | Micro USB | MICRO-USB-B | 1 | * | * |
| 3A/100V | 3A/100V | SMA-DO214AC | 1 | * | * |
| LED SMD | LED | LED_SMD_0603_RED | 5 | * | * |
| Jac DC input | Jac DC | JackDC | 1 | * | * |
| CONN UMC RCPT STR 50 OHM SMD | IPEX | IPEX | 2 | * | * |
| 9 Position D-Sub Receptacle, Female Sockets Connector | D-SUB9 | D-SUB9 | 1 | * | * |
| WR-PHD 2.54 mm Angled Socket Header | JP4 | JP4 | 1 | * | * |
| Inductor 68nH 0603 | 68nH | INDC-0603 (1608) | 1 | * | * |
| FERRITE BEAD 23 OHM 0603 1LN | 23R/4A | INDC-0603 (1608) | 2 | * | * |
| PDTC123 | PDTC123 | SOT23B | 2 | * | * |
| NPN | Trans NPN | SOT23B | 2 | * | * |
| Resistor 10k 0603 | 10k | RESC-0603 | 16 | * | * |
| Resistor 6.8k 0603 | 6.8k | RESC-0603 | 1 | * | * |
| Resistor 487k 0603 | 487k | RESC-0603 | 1 | * | * |
| Resistor 120k 0603 | 120k | RESC-0603 | 1 | * | * |
| Res 10R 0603 | 180R | RESC-0603 | 1 | * | * |
| Option | (0R) | RESC-0603 | 10 | * | * |
| Resistor 1k 0603 | 1k | RESC-0603 | 4 | * | * |
| Resistor 22R 0603 | 22R | RESC-0603 | 3 | * | * |
| Resistor 4.7k 0603 | 4.7k | RESC-0603 | 5 | * | * |
| Resistor 470R 0603 | 470R | RESC-0603 | 1 | * | * |
| Resistor 3.3k 0603 | 3.3k | RESC-0603 | 1 | * | * |
| RESA-AS 1206 1R 1% 250MW TC400 | 1R | RESC-1206 (3216) | 2 | * | * |
| Crystal Oscillator | 27.12MHz | XTAL_EPSON_TSX-3225 | 1 | * | * |