ELECTRONICS NEWS HIGHLIGHT 02/05/2022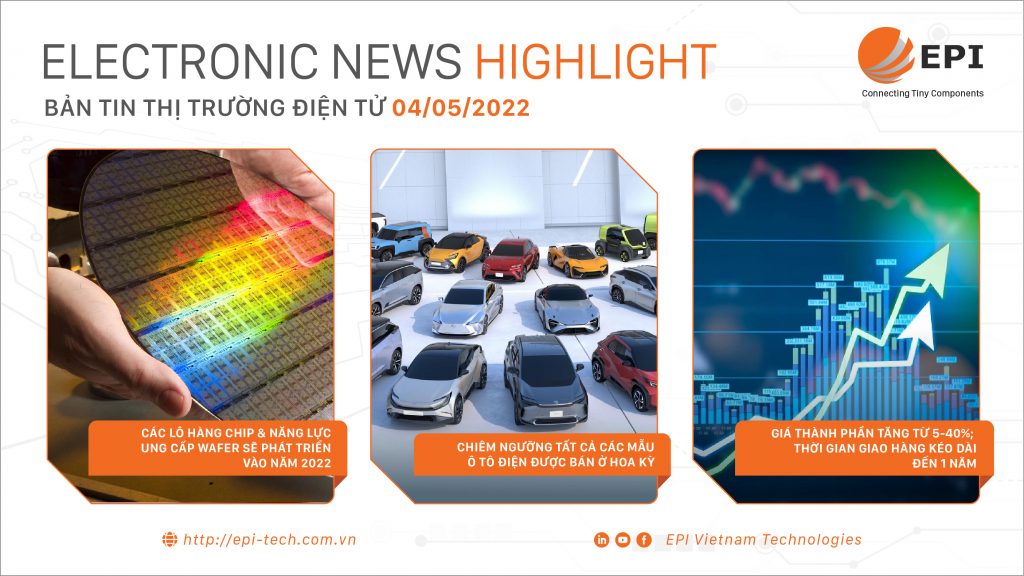 1. Chip Shipments & Wafer Supply Capacity Set to Grow in 2022
According to IC Insights, industries reliant on semiconductor usage will experience a 9.2% increase in chip orders this year. Wafer capacity is projected to rise by 8.7% in 2022 due to the addition of 10 new wafer fabrication facilities, expected to be inaugurated this year.
2. Exploring the Array of Electric Car Models Available in the US
As of February 2022, there are 28 different electric vehicle models available in the United States, offered by 18 distinct manufacturers. Both domestic and international manufacturers offer electric vehicles in the US, including Germany's Audi, Sweden's Volvo, and South Korea's Kia. Among these, Tesla provides the highest number of electric vehicle models in the market.
3. Component Costs Rise by 5-40%, Delivery Times Extend to 1 Year
Starting from Q4 2021, Microchip has executed a series of widespread price hikes ranging from 5% to 40%, with an average increase of 10%. Delivery times have now extended to 50 weeks, and any new orders are mandated to be non-cancellable and non-returnable with a one-year delivery commitment.